Guru Security offers a wide selection of Pedestrian Entrance lanes that can accommodate corporate environments such as banks and insurance companies, office buildings, headquarters, administrative sites, governmental and institutional establishments, sensitive sites (pharmaceutical, data centers, etc.) and airports. Ensuring security in modern day business is an important factor. Use these solutions to prevent having a fortress type entrance on your prestigious establishment.
With over 20 years experience in serving Toronto and the surrounding areas security needs. We know what it takes to protect your company, protect your assets and employees.
Below you will find options that will help you with your business security needs
Pedestrian Entrance Lanes: At Guru Security we provide a full line of pedestrian control solutions to suit your needs

Security Entrance Lanes: Elegant appearance combined with secure bidirectional passage control where safety and throughput are key.

Security Doors: Our revolving security door is for prestigious locations. The frame design assures great thermal insulation, providing strong energy savings compared to sliding doors.

Tripod Turnstiles: Bidirectional tripod turnstiles are very robust products well suited for sites with heavy use and can function equally well inside and outside buildings.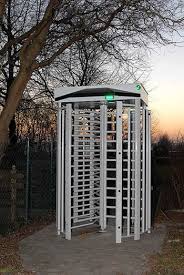 Guru Security offers service and installation of fully customized, economically priced security solutions throughout the entire Greater Toronto Area. Including: Toronto, Mississauga, Brampton, Hamilton, Milton, Burlington, Oakville, North York, Scarborough, Oshawa. All the way up HWY 400, Alliston, Barrie, Gravenhurst, Dorset. Please call and check, chances are we can do business in your town.