We consult, design, install and maintain Video Surveillance Systems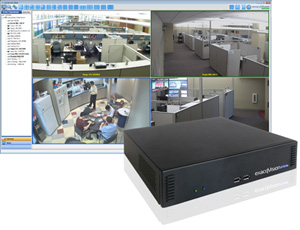 Never before have we had the variety of quality video surveillance technologies available, as we do today. The picture quality keeps improving and equipment pricing keeps becoming more affordable. This gives us a wide variety of video surveillance solutions to suit your needs and budget.
Video resolutions now come in HD, Ultra HD and Mega Pixel Definitions.
Our video technologies include HD Analog and IP.
Standard definition SD analog technology is obsolete. Manufacturers are no longer producing product for this technology. The HD Analog systems are the replacement and come with a cost effective migration path. Your existing analog cameras and cabling will work with a new HD Analog DVR. HD cameras and monitor can be added as your budget allows.
7  different ways our video Surveillance Systems can help you?
Deter and record criminal activity.
Slip and fall liability protection
Remote viewing of home or business from smart-phone, tablet or PC allows you to save time and travel expenses.
Verify alarms before dispatching the authorities to reduce false alarm charges.
Improved situational awareness provided by "eyes "all around your home or business.
Automated alarms and analytics, since IP cameras are basically computers, adding analytic smarts can greatly improve your reaction time to events.
Employee productivity and training is improved by video surveillance making it a great management tool.
Cameras available in any form factor including: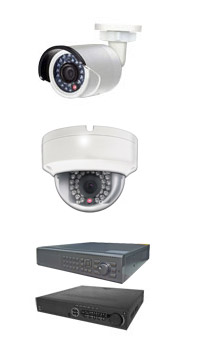 Domes
Mini-domes
Bullet
Cubes
Pan/tilt/zoom
Front-end solutions including:
Digital Video Recorders (DVR)
Network Video Recorders (NVR)
Network Video Servers
Video Management Software (VMS)
LET GURU SECURITY VIDEO SURVEILLANCE EXPERTS, DESIGN A SYSTEM FOR YOU!
CALL : 647-693-0124
Other Services:
We also consult, install and service:
Access Control Systems
Intrusion Alarm Systems
Automated Gates