Integrated Security System Solutions – Burglar Alarm Systems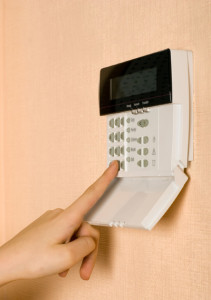 A Burglar alarm system protects you from the outside world. It provides asset loss protection from both external and internal threats. Combined with our 24/7 off site monitoring, a burglar alarm system provides protection when you are not on site or at home. Open and close reports can be used to manage your business and ensure you are open for business when it counts. 
Additional benefits of Burglar Alarm Systems
Provides a visual deterrent to criminals
Provides perception of increased safety for your employees and visitors
Operates 24/7 365 days a year
Records security events
Notifies you of security events when you are off site
Securing your staff, your facility and your assets is a major decision. However, it doesn't have to be a major inconvenience. There are a wide variety burglar alarm systems that can protect any type of company or home.
Guru Security offers Burglar alarm system service and installation of fully customized, economically priced security solutions throughout the entire Greater Toronto Area. Including: Toronto, Mississauga, Brampton, Hamilton, Milton, Burlington, Oakville, North York, Scarborough, Oshawa. All the way up HWY 400, Alliston, Barrie, Gravenhurst, Dorset. Please call and check, chances are we can do business in your town.