Security is important to your business, Guru Security offers free security audits.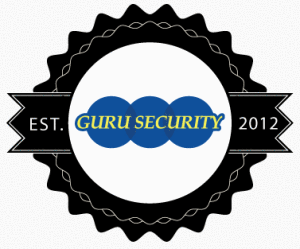 Guru security offers a comprehensive free security audit for your company or home. With no obligation, you can have peace of mind knowing that regardless you will have a report to refer back to when you are ready. Our security professionals have been in the business for over 20 years and know a thing or two about what is needed, and what is going overboard.
There is no risk, whether it be you just want to start working on your corporate security plan for future improvements, or you have had a recent security situation that has convinced you of the worth of on site security.
Guru Security Inc. "Making your world a safer place"